2013 / 103m - Hong Kong
Crime, Thriller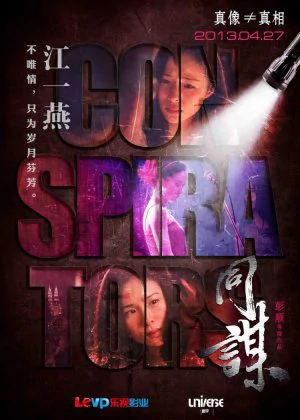 Even though Oxide and Danny Pang still operate as a duo, they are spending more and more time on their own individual projects. The Conspirators is the latest entry in Oxide Pang's Detective series (C+ Jing Taam, B+ Jing Taam). While storywise a straight sequel to the previous two films, The Conspirators feels more like a quick spin-off than the final conclusion of Tam's detective adventures.
I never quite understood the decline in critical reception of Oxide Pang's work. I still see him as one of the more consistent directors working in Hong Kong today. While his films are plagued by some recurring problems (like slightly overdone scores and less than perfect use of CG), there is enough quality in each of his film to warrant a modest recommendation. Still a lot of people seem to detest his films for whatever reason.
The Conspirators sees Tam moving to Malaysia in a renewed attempt to solve the murder case of his parents 30 years earlier. He teams up with a local detective (played by Nick Cheung), but finds himself the target of a lethal attack soon after. He is clearly closing in on the ones who made him an orphan, but the closer he gets the more dangerous his work becomes.
Even though this film brings an end to the overarching story of the Jing Taam series, The Conspirators does lack a sense of real urgency. Somehow Tam's exploits fail to truly engage, lessening the impact of Tam's quest. Visually it's still miles ahead of most of his peers (the coloring in particular is amazing), though Oxide Pang should really look out for unnecessary use of CG, as it does hinder the overall effect of some scenes. Aaron Kwok returns as Tam and does a splendid job, Nick Cheung plays Tam's surprisingly amusing sidekick.
While still a very solid film, The Conspirators can't meet the quality level of the previous Jing Taam films. It's still worth your time though, especially when you've enjoyed the previous two films.