2007 / 105m - Hong Kong
Action, Thriller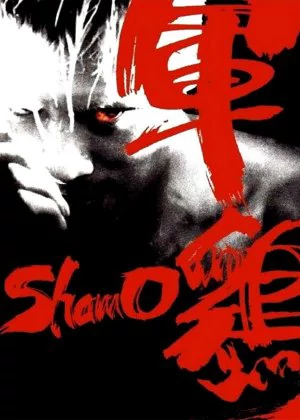 Pou-Soi Cheang caught my attention after watching Dog Bite Dog. Shamo is his newest entry and has Cheang revisiting the darkest corners of the human soul, hidden below a layer of macho action. If anything, his latest is another confirmation of Cheang's enormous talent and will hopefully help him build up a solid reputation.
Shamo is an adaptation of a popular manga, following the life of Ryo, a ruthless and rash boy who has murdered both his parents and is sent to juvenile. There he becomes even more of an outcast and only manages to hold on through the karate lessons he gets inside from a fellow inmate. By the time he is released from juvenile Ryo is a wild animal ready to ravage everyone crossing his path.
Cheang's setting up a pretty bleak vision and only at the very end is Ryo's character given some humanity. This makes for a rather strange viewing, where the main protagonist is really a plain asshole not worthy of much sympathy. Luckily Shawn Yue put in a stellar performance as Ryo, drawing his character on screen with so much charisma that it's hardly a bother.
Cheang already proved himself as an audiovisual wonder, and he kindly continues his reputation in Shamo. The camera work is tense when it needs to be (mostly during the fights), lightning is exquisite and there's even time for some visual trickery (mostly when Ryo gets pounded into the ground).
Even more interesting is the way Cheang makes use of sounds and distortion to increase the tension in his films. This really improved the atmosphere in Dog Bite Dog and Shamo benefits from his experiences there. Crunchy distortions and split-second editing make for some really intense moments. The choice of music is sometimes a little questionable, but never feels out of place.
Shamo is a pretty rough film made from a pretty typical story outline, following films like Rocky and the likes. At least, at its very core, because the way Shamo plays is totally different, with a main character that's hardly one to cheer for and a lack of real stage battles and victories. The film only features two stage fights and both include some serious trashing for Ryo. This is not your typical came and conquer film.
Visually beautiful, strong use of sound and an unconventionally ruthless story. Cheang is a real talent and proves himself again after fabulous films like New Blood and Dog Bite Dog. Add to this the superb performance of Yue and some good supporting actors like Francis Ng and Ryo Ishibashi and you have a film that will please the fans of merciless action and general ass-kicking, but with a darker twist.