2018 / 143m - USA
Thriller, Crime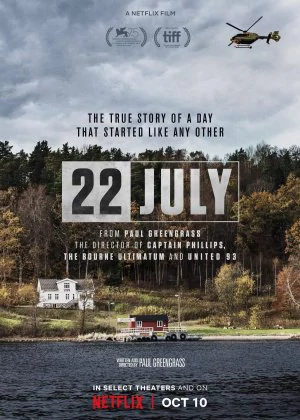 Greengrass giving his version of the Utøya massacre. If you want a more gripping, more compact and overall better film, then just watch Poppe's Utøya: July 22. If you prefer an elongated Hollywood version with more in-your-face sentiment, this Paul Greengrass version is the one you want to see.
Anders Breivik is a far right extremist who prepares to shock the nation. After bombing an office building in Oslo, he drives to Utøya where the children of the Norwegian elite are passing their days in summer camp. He wreaks havoc with an arsenal of guns, only to make a political statement.
Greengrass' film focuses way more on the aftermath of the events and the trial that followed it. The massacre itself is pretty minor, instead, we get more personal drama. I can't say I was very impressed with this film, then again, that goes for most of Greengrass' oeuvre. It's topical, just not very good film making.