Gan Dong Ta 77 Ci
2021 / 94m - Hong Kong
Romance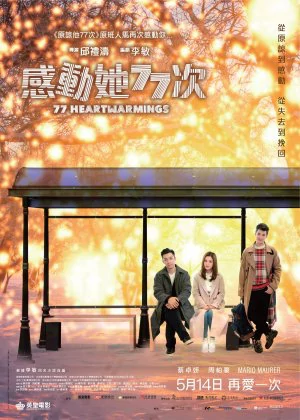 A sequel to Yau's 77 Heartbreaks. Though a direct sequel plotwise, the vibe of this film was a bit different. A bit closer to your average romcom, with a slightly stronger focus on the comedy and more room for a happy ending. Though Yau still doesn't give the audience what they want from a film like this. Maybe that's for the inevitable third part.
Pak-ho Chau and Charlene Choi return as Adam and Eve, a couple that separated after a 10-year relationship. Adam wants Eve back, but she isn't sure that he really became a different man. When Adam receives a link to a website that helps with wooing girls, he figures there's no harm in trying.
The comedy is pretty dreadful and the soundtrack is way too cheesy. Performances are decent (with Chau still being a stand-out) and the drama isn't that bad, the little twists at the end were appreciated too, but this did feel less distinct than the first film. Maybe he should give part 3 to someone who is a bit more skilled in doing a straight-forward romcom.