Akaneiro ni Yakareru
2021 / 144m - Japan
Drama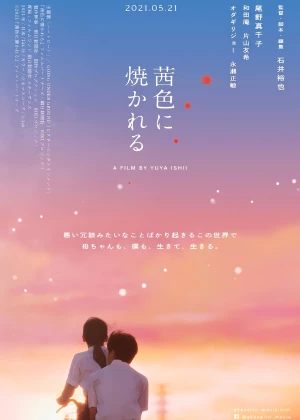 Yuya Ishii's latest is a solid but overly basic Japanese drama, a film that doesn't really add much to Ishii's oeuvre, nor to the overcrowded niche it was released in. That's not to say it's a bad film, just that there are already too many films like it, making the long runtime somewhat of an unnecessary hurdle.
Ryoko's life is turned upside down when her husband dies in an unfortunate traffic accident. Seven years later, she's still trying to make ends meet. She works as a prostitute, she has to take care of her father-in-law and her son is going through some rough times at school.
Ishii abandoned his love for dark comedy and edgier drama some years ago, this type of drama feels more like a solicitation for an upscale film festival. The acting is fine, there are some strong scenes, but it's all very much by the numbers and 140 minutes is a bit much for a film that has nothing new on offer.