2015 / 85m - UK
Comedy, Fantasy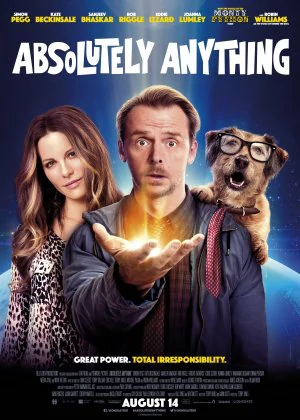 Terry Jones' final feature film is a fun and entertaining endeavor. Fronted by Simon Pegg and with a solid cast of supporting characters, it's one of those film that takes a familiar premise and gives it a rather original spin. I didn't expect too much up front, but was pleasantly surprised.
To decide whether the Earth should be spared from total destruction, a counsel of aliens grants one chosen human god-like powers. A single wave with a hand grants every wish. The geeky but amiable Neil is the lucky one, but he quickly realizes that these powers come with great responsibilities.
Pegg is perfect for his part, guys like Izzard, Bhaskar and Williams are on a roll and the Monty Python gang shines as the council of aliens. The comedy is quirky and goofy and though the romance is a little generic (Beckinsale is the only one underperforming) it never really bothered me. Good fun.