2022 / 58m - Japan
Music - Animation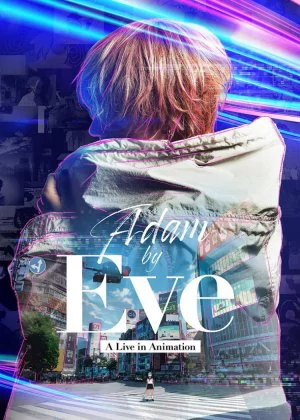 If you're not familiar with Eve (the artist behind this project), like I was, prepare yourself for a somewhat puzzling experience. This 1-hour film acts as a gateway into his work, mixing live action with animation footage and exploring many of the recurring themes and characters from earlier songs. But you kind of have to piece everything together yourself while watching.
There are remnants of a plot here, but don't expect to make too much sense of it. The film follows two friends who are inseparable. It turns out they have been having the same dreams, about a one-eyed creature following them around. The film constantly drifts between reality and dreamworld, with Eve's music providing a little extra guidance.
I'm sure it's all a bit easier to follow if you're already familiar with Eve's career/persona. I can't say I was a big fan of the J-Pop/Rock-like music though, it's also a bummer that there's quite a lot of footage of Eve performing. There's potential here, the animation is exciting, and I love the concept of these album films, but I've seen better.