2017 / 132m - USA
Crime, Thriller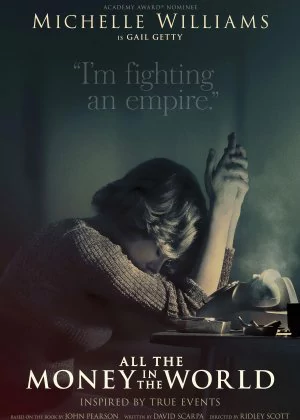 Ridley Scott's attempt to shine some light on the kidnapping of Paul Getty, the grandson of the richest man in the world. I wasn't really familiar with the case and based on the framing by the film ("based on ..." etc) it's probably best to not see this as a very factual report of the events, then again who'd expect that from a Hollywood film.
That said, the actual plot still isn't all that exciting. The kidnapping ploy is pretty basic, the squabbles between the boy's mother and grandpa Getty feel a tad stale and the thriller elements never really succeed in raising the tension. While Scott goes for grandeur, the film fails to sell it.
Performances are decent but nothing special, the color palette's a bit grim and the soundtrack is too pompous. The film is also way too long, then again that's probably an attempt to give the project some extra weight. Can't say it worked, on the other hand it's not a terrible film either.