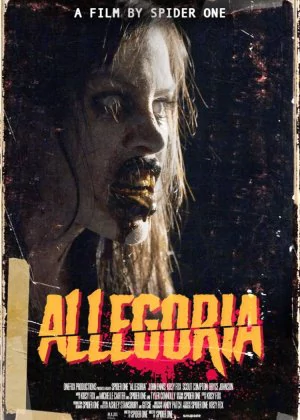 Directed by Spider One, the younger sibling of Rob Zombie. Allegoria is a horror film consisting of five vignettes, which are loosely coupled. There are some good ideas here, and it's a fun idea for a first film (as it allows the director to play around with different styles and ideas), but the result is a bit messy.
An aspiring actress goes to an acting class helmed by a renowned actor, a painter is looking for his muse, a writer becomes haunted by his own creation, a sculptor sources human bodies for her art and a musician discovers the notes to call evil. Those stories are then glued together by crossing over various characters.
The vignettes are pretty witty and the different styles of horror keep it interesting, but the way the stories are tied together is pretty lame and the film isn't quite as original as it presumes to be. I felt as if I'd seen most of these stories before, and the same goes for the execution of each segment. There's potential here though, I'm looking forward to seeing what the director comes up with next.