Zendegi va Digar Hich
1992 / 95m - Iran
Drama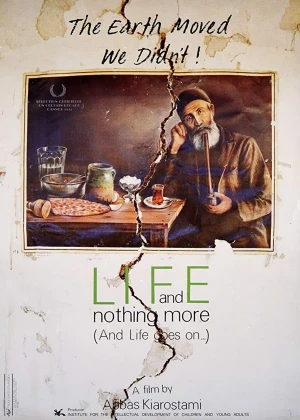 Kiarostami packages fiction in documentary form. I'll be honest and admit I don't really get the idea or appeal of these films, but I'm not surprised there's an audience for them (and I do like Jia's 24 City, which is more or less the same concept). And Life Goes On did very little for me though.
After an earthquake hits Guilan, the region is suffering. A director who shot a film there a couple of years ago goes on a little field trip with his son, to visit the actors that came from the area. When they meet with the people there they learn that life doesn't just revolve around material possessions.
The actors do a decent job and the film does feel like watching a real documentary, but that's not really positive in my book. The cinematography is bland, the score is lacking and the topic didn't interest me in the slightest. Kiarostami just isn't for me it seems, but I can respect what he accomplished here.