1952 / 91m - USA
Crime, Thriller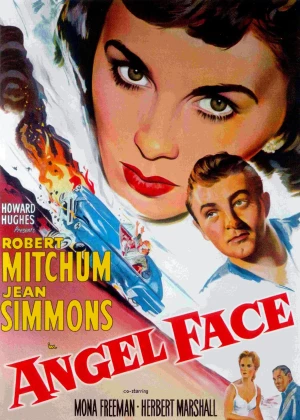 Another very basic noir. The courtroom scenes at the beginning of the final third kept things alive, but I'm not really a fan of courtroom drama as it doesn't make for very riveting cinema, so that's how plain the rest of the film was. I guess the film's better if you like classic actors like Simmons and Mitchum.
Frank is a simple chauffeur for a wealthy and respected woman. He is secretly in love with her stepdaughter, a spoiled brat who loves to manipulate the people around her. She can't stand her stepmother and plans to kill her. The trap is successful, but poor Frank turns into a scapegoat.
A classic crime plot dressed up with endless dialogues and a bit of forced romance. The film's not much to look at, the performances are overwrought and the dramatic tension is insufficient. It's a good thing the film is pretty short and it helps that the final third isn't a complete slog, but other than that, extremely forgettable.