2020 / 95m - USA
Adventure, Fantasy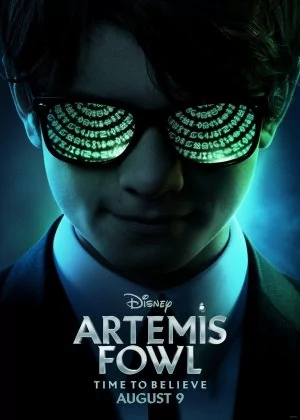 A pretty expensive flop from Disney (and Branagh). They must've figured that the IP was enough to draw crowds to the cinema, but then a worldwide pandemic happened. And well, at least it kept people from overspending on this lackluster disaster. This is not how you do compelling fantasy.
The film is aimed at a younger audience, though many of its popular references (David Bowie, Foreigner) seem to be reserved for the parents accompanying their kids. Regardless of the film's target audience though, Shaw gives a cringeworthy performance, the fantasy designs are lazy and the plot is messy.
I'm sure this film was meant the first part of a franchise, but the way things are going I wouldn't expect any sequels anytime soon. Artemis Fowl turned out to be a pretty expensive flop, with few redeeming elements and no clear path forward. Let's just hope Disney pulls the plug, so we don't need to sit through any follow-ups.