Pâku ando Rabuhoteru
2007 / 111m - Japan
Drama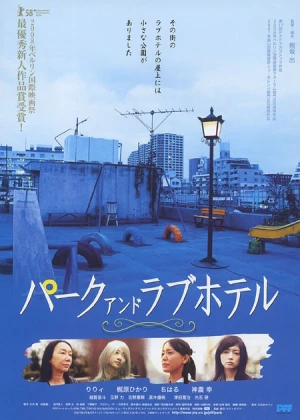 A fine Japanese drama sporting a handful of broken characters. It's not a surprise this one is from the 00s, a time when Japanese dramas weren't afraid to be a bit edgier. I'm a bit surprised I never heard about this film before, as it has everything to be a minor favorite amongst genre fans.
Tamaki's husband disappeared 20 years ago, and ever since she's been running a love hotel by herself. She opened up the roof and made it into a little park, where people from the neighborhood can come and take a break. Tamaki is a good-hearted person, but she also hides a darker past.
The cinematography is gritty but attractive, the soundtrack is very fitting and the performances are strong. It's an impressive debut from director Kumasaka, though it lacks that little extra that could've helped it stand out from an already overcrowded niche. Still, a very solid recommendation if you like this kind of thing.