1980 / 104m - Canada
Crime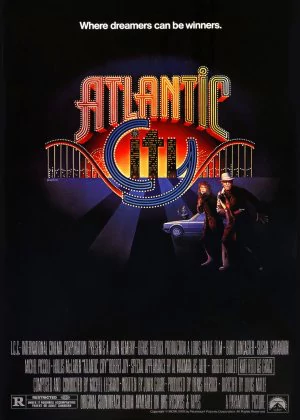 Louis Malle's little trip to the US isn't very exciting. Usually it's pretty interesting when a foreign director shows his take on a country not his own, but Atlantic City felt like a pretty basic US 70s crime flick to me. Draw colors and dreary, unappealing characters sleaze their way through the titular city.
Susan moves away from her drug-dealing husband to start a new life in Atlantic City. She finds a job in a casino, but her husband tracks her down and weasels his way back into her life, hoping to make a big score. Susan gets help from an old neighbor, an old, petty criminal who pretends to be a big shot.
Sarandon and Lancaster are rather poor leads, the drab cinematography doesn't do the film any favors and the plot isn't much to look at. If you're into this type of grayish 70s crime then it's probably a film worth seeking out, personally I think it's a pretty big step back from the other Malle film I've seen.