2021 / 97m - UK
Horror, Mystery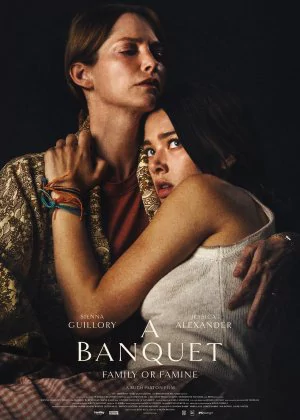 A rather peculiar mix of mystery, horror and drama. It's not uncommon to see mental health issues and horror combined these days, but Paxton keeps things explicitly vague until the very end. It gives the film an extra bit of flair that helps to distinguish it from a slew of similar ones.
Holly raises her two daughters by herself after her husband died. Betsey does her best to support her mom, but after a strange episode at a party she isn't the same anymore. She has lost the will to eat, and she believes she is the chosen one. Holly has no idea how to deal with Betsey's sudden change.
The performances are good, the cinematography stylish, the score on point. The film keeps swaying between different genres, never settling on a clear goal or outcome. Even the finale itself is pretty puzzling, but at least it keeps the mystery fresh. Not something everyone will appreciate, but it worked well enough for me. Paxton certainly deserves another chance.