2022 / 114m - Ireland
Drama, Comedy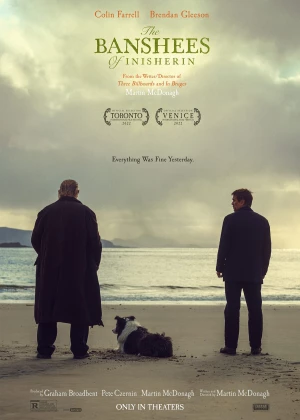 I didn't really get the buzz surrounding Three Billboards, so my expectations were pretty low going in. That turned out to be a good thing, as the hype that The Banshees of Inisherin generated is quite overblown. It's a film that has its moments, but I don't think it will linger for very long.
Colm and Pádraic are lifelong friends, until one day Colm doesn't want to have anything to do with Pádraic anymore. The latter is thoroughly confused, but Colm's mind is made up. Pádraic is frustrated that he can't even get a decent explanation out of Colm, and he isn't willing to let go of his best friend that easily.
Gleeson is good, Farrell is a bit overdone. The setting is nice and gritty, but the cinematography and score feel quite outdated and dim. The story didn't really interest me either, the comedy is a tad bland, and the drama never truly blossoms. The film's racking up awards though, so others are clearly seeing something I didn't.