2022 / 141m - Indonesia
Action, Comedy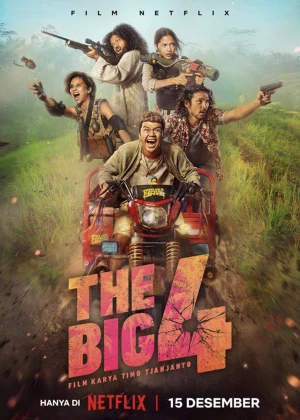 Timo Tjahjanto takes on the action/comedy genre and does so with plenty of glee. I'm not sure if it's the best niche for him, considering Tjahjanto's best films tend to be rawer and darker, but he had enough talent to turn this into an entertaining romp. If a tad long and maybe not all that memorable.
When Dina's father is murdered, she uses her professional skills to track down the killers. The clues take her to a remote island, where she learns about her father's secretive life. His enemies quickly become her own, and she'll have to team up with her father's former team to keep them at bay.
There's plenty of action, the comedy keeps things light and Tjahjanto's horror background shines through from time to time, but somehow the film never quite reaches the level of cool it so desperately chases. 140 minutes is also way too long for this type of film, even though the pacing was solid. Fun, but I was hoping for more.