Korô no Chi
2018 / 126m - Japan
Crime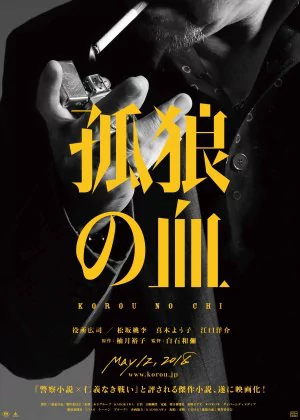 Shiraishi goes oldskool Yakuza. The Blood of Wolves is a film that will feel very familiar to fans of Japanese crime cinema, but to see it through Shiraishi's filter does give it a fresh and contemporary edge. Just don't expect a film that will reinvent the genre, as you won't find it there.
We're not just looking at a simple clan war though, Shiraishi focuses more on role of the police and how they try to uphold a muddy balance between the different clans, in order to avoid outright wars and public chaos. It's not the first Yakuza film to take this angle, but it is one of the better ones I've seen so far.
The cast is excellent (Kôji Yakusho, Renji Ishibashi, Tomorô Taguchi, just to name a few), the violence is raw, the cinematography gritty and vibrant. The film may lack something that truly sets it apart, but this is once again a quality project that underlines Shiraishi's talent and establishes him as one of the more interesting directors working in Japan today.