Aoi Numa no Onna
1986 / 90m - Japan
Drama, Horror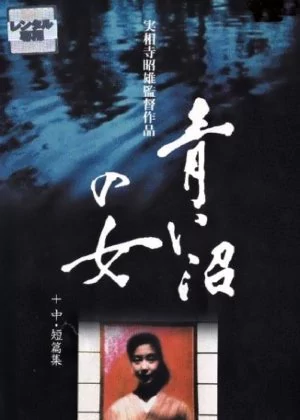 A classic kaidan (ghost) story by Jissoji. A director with a very recognizable style that matches the kaidan aesthetic. Blue Lake Woman can't quite hide its TV roots though, which seriously hampers the enjoyment of the film. Still, I'm quite sure fans of Jissoji will find plenty to enjoy here.
When Nagare is invited to stay at Takigawa's house while he is off to do business in the US, he finds himself drawn to Mizue, the wife of Takigawa. She feels the same as Nagare and the two decide to commit a lover's suicide to redeem for their adultery. Mizue dies, but Nagare survives the suicide attempt. When he revisits Takigawa's house several years later, he is visited by the ghost of Mizue.
Surreal imagery, eerie ghostly apparitions and of course clocks (because what good would a Jissoji film be without clocks). Blue Lake Woman has all the ingredients for a lovely film, except that it looks like it was shot on a consumer-grade camera. If you like a good Japanese ghost story though, or you're a dedicated Jissoji fan, this comes well recommended.