Aozora
1989 / 61m - Japan
Drama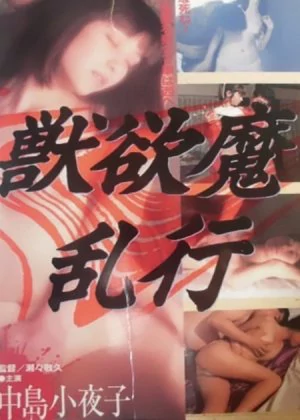 If you like Japanese cinema, and you're somewhat of a completist, you'll eventually find yourself watching some cheaply produced pinku films simply because that's a pretty common career path for a Japanese director. Blue Sky isn't in any way representative of Zeze's further career, but it's also not the worst of its kind.
The plot is pretty negligible, but what did you expect. A somewhat frumpy looking guy's big dream is buying a car to drive around the countryside, but he has financial trouble and the Yakuza wants their money back. When he meets a prostitute he decides it's time to chase his dream, and he takes her with him. The Yakuza aren't too far behind.
Zeze is clearly more interested in the characters and in between the prescribed scenes he does manage to build some proper drama. The cinematography looks cheap, and the soundtrack is terrible, but the performances are surprisingly decent and the friendship between the three leads is nice enough. Not a great film, but focus on the drama, and you'll see shimmers of Zeze's talent.