1998 / 107m - Japan
Crime, Drama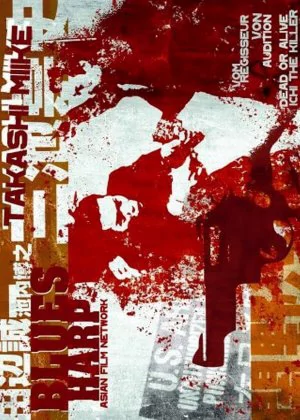 A fine mix of crime and drama, where Miike is allowed to showcase his versatility. It's a film that would've felt at home in the Young Thugs trilogy, but it stands well enough on its own. It did feel slightly less special watching it again 15 years later, having seen more films along the same vein.
Chuji is a capable bartender who does a little dealing on the side. One day he rescues Kenji from the Yakuza gang he works for. Kenji appreciates the gesture and they become close friends. As Kenji rises through the ranks of a competing Yakuza gang, their friendship becomes a liability.
The performances are solid, Miike's direction is playful and the pacing is slick. Blues Harp shows that Miike doesn't need all the weirdness and quirk to make a good film, on the other hand, he has a tougher time distinguishing himself from other directors working in the same space. Not one of Miike's all-time classics, but a pretty lovely film regardless.