2005 / 110m - USA
Crime, Mystery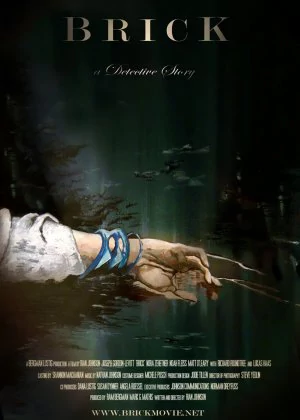 When Rian Johnson released Brick, he was still a young and spirited director eager to prove himself to the world. He was quickly gobbled up by Hollywood, but his first film was at least something to be treasured. It's not quite as good the second time around, even so it's definitely worth a shot if you haven't seen it yet.
Brendan is looking for Emily, his ex-girlfriend. She disappeared a couple of days ago and Brendan is trying to retrace her steps. With the film of some kids at school he tries to piece together Emily's final days, but when Brendan gets mixed up with some local druggies, his quest suddenly becomes extremely dangerous.
Brick is a simple whodunit, executed with a lot of flair. The camera work is deliberate, the soundtrack is very moody, performances are solid and Johnson manages to keep the mystery alive until the very end. Brick's a good film for sure, it just didn't feel as special anymore. It's probably because I watched a lot of other films since then, but the core quality is hard to miss. Very good.