1995 / 135m - USA
Drama, Romance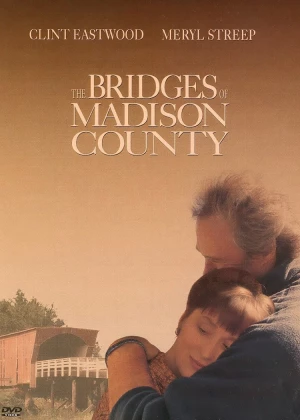 Iegh. I never cared much for Eastwood as an actor, but he's possibly even worse as a director. His films are always so incredibly serious and sentimental while feeling so fake and insincere that they end up becoming utter kitsch. That's pretty much what these 135 minutes (!) felt like to me.
After their mother died, two siblings find her diary and discover that she had an affair when they were still kids. When a National Geographic photographer visited their town on an assignment to photograph the bridges in the neighborhood, they had a short romance that nobody ever knew about.
Streep is somewhat decent, but Eastwood is a terrible actor and there is zero chemistry between the two. The cinematography is offputting, the score is incredibly sappy and the film drags to get itself over the 2-hour barrier. An unsightly film, it's beyond me where it got its positive reputation from.