2020 / 94m - India
Fantasy, Romance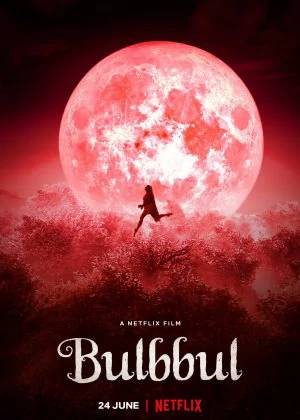 For everyone who wants a taste of Indian genre cinema (that isn't Bollywood), Bulbbul is a prime recommend. A dark fantasy tale with strong romance elements, enriched with a little horror and drama. It's certainly not a perfect film, but with a little extra fine-tuning director Dutt should come close to delivering a bona fide masterpiece.
Bulbbul is married out to Indranil, a man much older than she is. She fancies Satya though, Indranil's younger brother. Indranil doesn't see any immediate harm in their relationship, but when they grow older Indranil starts to grow more and more jealous. So much that he sends Satya away to London to become a lawyer.
The soundtrack is a bit overbearing and cheesy, the performances aren't always on point and the film has some pacing issues, but you'll hardly notice if you keep your eyes open. The cinematography is rich and lush, bursting with bold colors and beautiful frames. The fantasy/horror elements are pretty nice too, giving the film a moody and mysterious vibe. I really liked this one a lot, well recommended.