Quién Sabe?
1967 / 115m - Italy
Western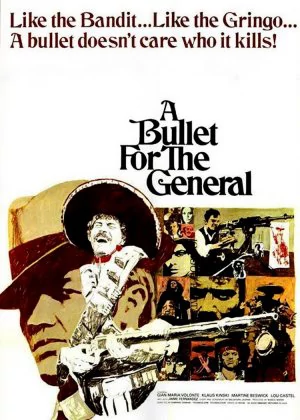 I'm pretty sure I'll never become a big western fan, but it seems the core spaghetti westerns are a little easier on the mind compared to their US counterparts. They're a bit more kitsch, a little sillier, and not quite as serious. That doesn't make them great, but at least they're a bit easier to get through.
A band of Mexican thieves hold up a train and rob its weaponry, with the intention of selling them to the revolutionaries. One of the passengers helps them out and joins their little gang. They trust the man, but they are unaware of his real intentions, something they'll find out soon enough.
The plot isn't too interesting and the setting is still a bit off-putting. The film is also half an hour too long, but at least it never felt as if I was supposed to take the film seriously. There's a bit more joy, a bit more focus on the action, and a little extra color that brightens things up. Not great, far from it really, but better than many other westerns I've seen.