Le Boucher
1970 / 93m - France
Drama, Thriller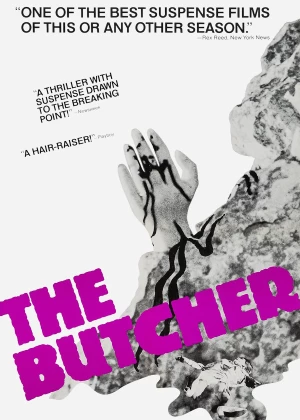 My first real Chabrol (the other one I've seen was a late-career film). I can't say I was very impressed, though the film has a clear signature, which counts for something. The blend of stiff drama and thriller elements never really came together for me, with the drama dragging things down unnecessarily.
An uptight and emotionally repressed teacher befriends a simple, grim butcher when they meet at a wedding. They form an unlikely duo, but while the butcher wouldn't mind if their relationship grew into something more, the teacher keeps her distance. Meanwhile, a serial killer is on the loose in the village where they both reside.
The soundtrack creates a strong mood and the thriller elements are pretty effective, the drama, on the other hand, is lifeless and the performances are stiff and theatrical. As a result, the film comes off rather forced and unnatural. The finale is by far the best part, with the thriller elements finally taking center stage. Promising, not overall not that good.