1980 / 98m - USA
Comedy, Sport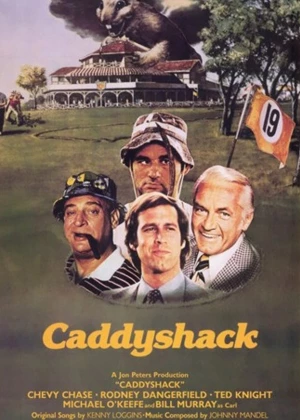 Infamous golf comedy. I'm not a big Ramis fan though, certainly not when he's in the director's chair. Caddyshack is just more proof that his style of comedy leaves me completely cold. I see what the jokes are and where the audience is supposed to laugh, I just don't think it's actually close to funny.
The film follows the happenings around a golf course at a posh country club. Some are trying to win big money, others are trying to score a boyfriend, and the caddies are focused on earning an extra buck. And then there's the groundskeeper, who is chasing a rather malicious gopher.
The performances are bland, the comedy is grating and the plot is negligible. It's a film of a different time, and I can see how it could've been a hit back then, but any critical acclaim this film is getting is completely beyond me. This was the first time I saw the film in full, I'm not surprised I never managed before.