Chu Bao
2020 / 95m - Hong Kong
Crime, Action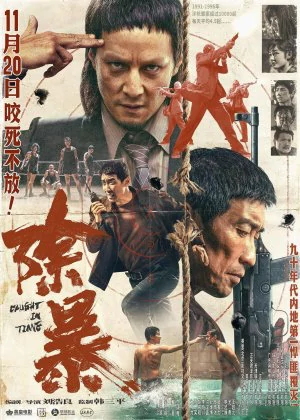 A classic Hong Kong cops & robbers film. In tackles a notorious gang that was active in the early 90s, which gives the film a good excuse to revisit some of Hong Kong's glory years. Director Ho Leung Lau does a pretty good job recapturing the spirit of those days, but fails to add anything new to a niche that is already swamped.
Eagle is a hardened criminal who leads a team of five. Together they are responsible for several brutal bank robberies. Detective Zhong leads the police team assigned to Eagle's case. With each new robbery, Zhong gets a little closer to catching Eagle and his gang, even though there's a serious toll to pay for both of them.
The Chinese propaganda at the end is lame, but Lau gets around it pretty well by making Daniel Wu (who plays Eagle, the bad guy) the absolute star of the film. It's one of his finest performances yet and in the end I was rooting for him, not the police. The action scenes are pretty cool, the drama is solid and the procedural elements well executed. This is quality genre work from Hong Kong.