Central do Brasil
1998 / 110m - Brazil
Drama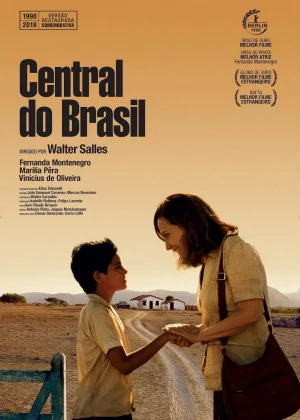 Salles' breakthrough film. I was familiar with the title, but that was about it. That's not too uncommon for arthouse cinema, it's not my number one priority, though there are plenty of films that have enough appeal to warrant my attention. I can't say I was completely won over by this one, but don't let that hold you back from giving it a go.
Dora is a former teacher who earns an extra buck writing letters for those who are illiterate. One of her clients has a young boy with her, soon after the woman gets hit by a bus and the boy has nowhere to go. At first Dora neglects the kid, but after a while she can't help but feel responsible for his well-being.
The cinematography is very pleasant and gives the film lots of extra flair, the drama on the other hand feels a bit simple and I never really cared enough about either of the leads to make this a success. The pacing is good though, and there are some memorable moments here, so it certainly wasn't a waste of time.