1981 / 125m - UK
Drama, Sport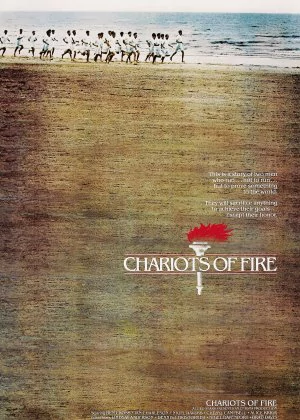 I was blissfully unaware of this film until today. The name didn't ring a bell at all (even though it was made the year I was born), the plot didn't sound familiar either. I guess Chariots of Fire is one of those films that was big when it was first release, but quickly fell into obscurity after that. I honestly can't say I'm very surprised.
The film follows two British athletes who fought their way into the Olympic Games of 1924. One is a devout Scot, the other a Jew. The British establishment seems to be having little faith in their capabilities, which made them even more eager to succeed. No doubt you can fill in the rest.
Chariots of Fire feels outdated. Drab cinematography, mediocre performances, incredibly formulaic. The only thing that stands out is the Vangelis score, a synthesizer-based soundtrack that feels terribly out of place. The first hour is pure garbage, the second half slightly more entertaining. Overall though, not worth the trouble.