Chainizu Dina
2001 / 78m - Japan
Mystery, Thriller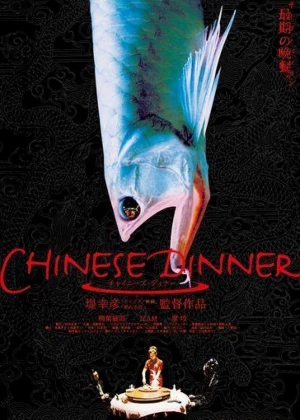 Fun little flick from Tsutsumi that predates 2LDK by a year or two. It would've been a perfect entry in the Duel project and it resembles Kitamura's effort quite a bit. It's a single-location film with just two actors and a limited runtime, where Tsutsumi tries to draw the most from a simple, singular setup. He's quite successful at it too.
Two men find themselves in a Chinese restaurant. One is a contract killer, the other a shady businessman who makes his money from backhanded deals. The contract killer agrees to have a final supper before he kills the man, the businessman will have to use every chance he gets to try and escape his imminent death.
The premise is extremely basic, but Tsutsumi has a lot of fun with the characters and the mystery behind the hit. The performances are solid, the styling is efficient and the film never gets boring, even when not much is effectively happening. It proved to be a perfect exercise for 2LDK, which serves a better build-up and a more satisfying ending. Chinese Dinner is a very entertaining flick in its own right though.