City Hunter Special: Kinkyû Namachûkei!? Kyôakuhan Saeba Ryô no Saigo
1999 / 90m - Japan
Animation, Action, Comedy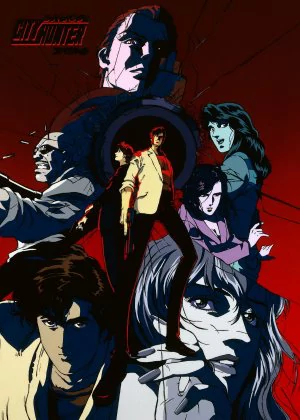 On the same level as most other feature-length City Hunter films. My main critique is also exactly the same: 90 minutes is too long for this type of material. The mix of comedy and action is pretty effective, but it's too repetitive to entertain from start to finish and the film inevitably starts to drag during the second half.
The premise is a carbon copy of earlier films. Some woman seeks out Ryo with a special mission, Ryo accepts but is seemingly more interested in the girl. Cue some ecchi comedy and an arsenal of hammers to keep Ryo focused on the case. In the second half, things get a bit more serious. If you're familiar with the City Hunter franchise, you've seen it all before.
The animation is too static, character designs are a little bland and the soundtrack isn't exactly inspired either. Compare it to the Lupin III series and City Hunter is worse on just about every level. It's still quite light and entertaining, it's just not consistent enough to keep it up for 90 minutes straight.