2021 / 95m - Italy
Horror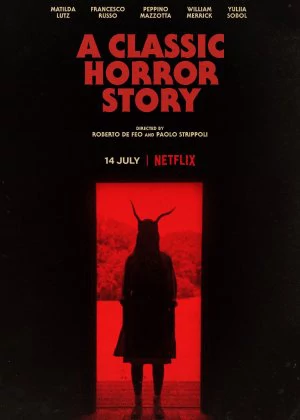 With a title like that, you just know the film will do its best to appear cliché, only to try and fool you with a surprise ending. And sure enough, De Feo and Strippoli don't disappoint. Not that it matters really, the execution is on point and that's really all that matters when watching a film like this.
Fabrizio is a driver who shares his RV with other travelers. Things go awry when one of his passengers takes over the wheel and hits a tree. When they wake up, they're in the middle of a meadow, right next to a strange cabin. When they go out looking for the road, they find some strange statues in the middle of the woods, which refer to local folklore.
A Classic Horror Story is self-aware and witty, but not without neglecting the actual horror. The camera is just a little afraid to show any actual gore, but the cinematography is great, and the soundtrack is atmospheric. The finale is fun, but not exactly earth-shattering (though props for that final scene). Still, if you're looking for some prime horror filler, this film has you covered.