Iklimler
2006 / 98m -
Drama, Romance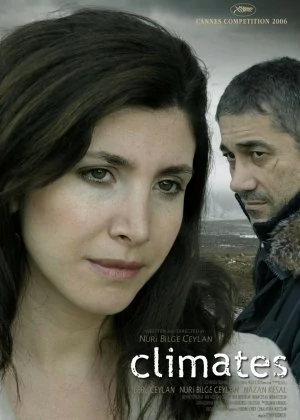 My third Ceylan is the best so far, certainly the one that showed the most promise. The first part in particular was a nice example of moody arthouse drama. The rest of the films didn't appeal to me as much, mostly because Ceylan picked the wrong lead, which introduced some less interesting dramatic developments.
During their holiday at the Turkish coast, Isa quits his relationship with Bahar. Autumn is a tough period, and Isa seeks out the company of his ex-girlfriend to ease his loneliness. She tells him that Bahar is shooting a TV series, Isa decides to visit her and give their relationship one more shot.
Bahar was by far the most fascinating character, but Ceylan decides to focus on Isa instead. It's a shame, as I didn't really care much for his issues. Ceylan makes good use of the settings, but the cinematography doesn't feel accomplished enough, and the middle part dragged on for too long.