1988 / 104m - USA
Romance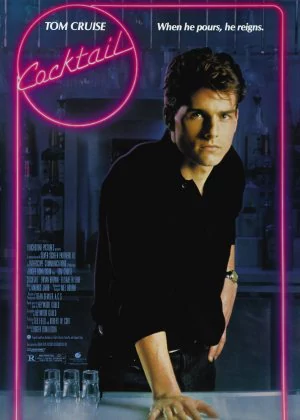 Simple 80s romance. I once saw it a long, long time ago, well before I started keeping track of films. All I remembered was Cruise throwing bottles in the air and The Beach Boys' Kokomo. That wasn't by accident it seems, as these are by far the most remarkable things this film has to offer.
Cruise wants to make it big after coming back from the army, but his part-time job as a bartender quickly takes over his life. He's quite a talent and before he knows it bartending becomes his ultimate dream, introducing him to his best friend to be, his wife to be and ultimately a happier life.
Cruise is the main attraction and he does his thing quite well here. The plot is middling, Elisabeth Shue fails to sparkle, the drama is predictable and the soundtrack is pretty bland too. But there's an upbeat atmosphere that makes this a pretty each watch. Just simple fun, don't expect too much and it ends up pretty decent filler.