Hak Bak Jin Cheung
2005 / 90m - Hong Kong
Crime, Drama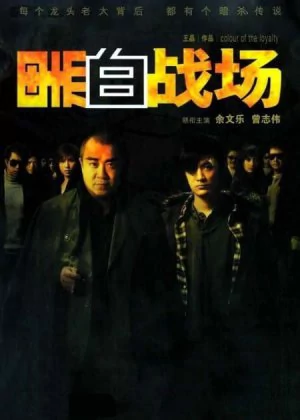 A more serious crime drama from Wong. Not too surprising, Wong was always quite up to date on what was going to be the next hype, and with Johnnie To's crime cinema on the rise, he had to get in on the action. The result is slick, modern and entertaining, though like all of his films, it misses the touch of a true auteur.
At least he made some solid casting choices to elevate this film. Eric Tsang found his calling as Triad boss, Shawn Yue is a personal favorite and brings the madness as an up and coming gangster. There's a bunch of familiar faces in secondary parts (Lam Suet for one), but Tsang and Yue can carry the film just fine.
The story isn't all that original, but the presentation feels modern and polished, Wong keeps it pretty straight-faced and leaves the comedy out of it for a change and makes sure the pacing/runtime is perfect. Not a stand-out Hong Kong crime flick, but more than solid filler that shows Wong is more than just a one-trick pony.