De Kuthoer
2019 / 86m - The Netherlands
Comedy, Crime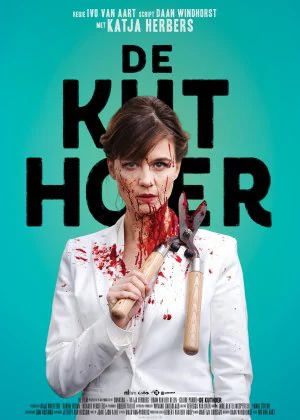 Works pretty well as a dark comedy, not quite sure about the rest of the film. It seems there is some kind of underlying message here about social media and freedom of speech, but various narratives seem to contradict each other, making it quite difficult to see what the film was actually gunning for (if anything really).
Femke is a columnist for a big paper. One specific column has put her into the spotlight of Twitter's troll sphere, something she has quite a hard time dealing with. When she finds out her neighbor is one of the trolls harassing her, she flips and kills the guy. An event that proves to be surprisingly cathartic.
There's a lightness to the murders that gives the film an amusing edge. You will get frustrated if you're looking for realism here, but that's besides the point. Performances are decent, the cinematography is solid, yet it feels like they could've done more with this concept. Maybe the film is just a bit too nice and proper still for a film that wants to be edgy and cynical.