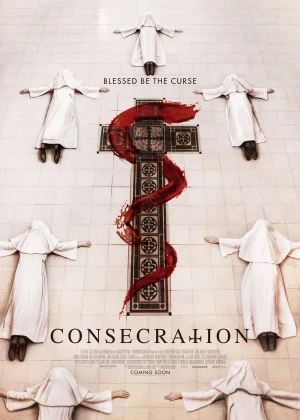 A decent but somewhat basic and predictable horror flick. The setting is a small convent on the Scottish shores, the story pretty much writes itself after that. There's certainly nothing blatantly wrong with Consecration, it's just that Christopher Smith used to deliver more notable horror films, so it's hard not to feel just a little disappointed.
Grace is called back to Scotland when her brother is found in a local convent. He committed suicide, a priest was found nearby, murdered. Grace isn't religious and has some traumatic events in her past that makes her wary of anything to do with faith, but the longer she stays in the convent, the more she feels drawn to this way of life.
The setting is gorgeous, the performances are solid and there are some neat little twists in the story, that do add a little intrigue. But it's not enough to make a sizeable impact, and the horror elements are a tad generic. It's a proper horror film that doesn't bore and deliver exactly what it promises, so if you're looking for pleasant genre filler, give it a go.