Kôpusu Pâti: Book of Shadows
2016 / 86m - Japan
Horror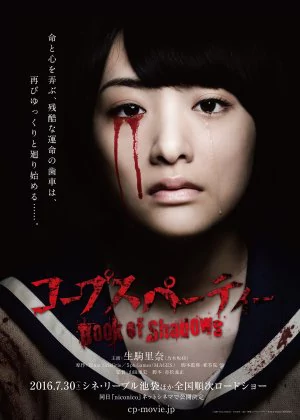 A direct sequel to Yamada's first film, based on a popular game that branched out to several other media. It's just more of the same really, which is a bit of a shame considering Yamada's earlier work. It's a far cry from Tsuburo no Gara, then again we should probably be happy Yamada is still around, making films.
Naomi survived the first trip to Heavenly Host Elementary, most of her classmates didn't. She finds a way to go back into the haunted world and save her friends, but the second trip reveals a much bigger evil haunting the school. While noble, Naomi's attempt to save the others might cost even more lives.
This second film is a bit too much like the first one, the setting and rules are already clear, there's just quite a bit of extra lore to work through. It gets a bit too convoluted at times, luckily the ending cranks up the horror elements and comes with a few nifty surprises. Decent filler, but little else.