1989 / 60m - Japan
Action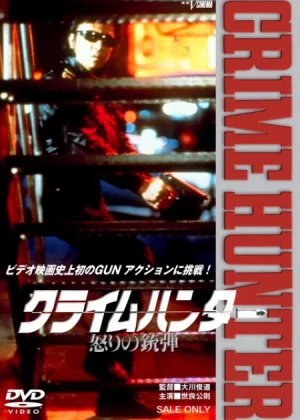 A pretty simplistic action flick. The runtime is quite short, mostly because there's hardly any plot to speak of. The setup is extremely basic, after a short introduction the film jumps right into the action and doesn't really let down until the credits start rolling. If you want some firework filler, this film might be a decent bet.
I say "might", because the execution is pretty flaky too. Performances are dire and the film looks very cheap. Not much time was spent on the cinematography and I wouldn't be surprised if the soundtrack was made up from leftovers. If you're in the mood for something cinematic, don't watch this.
The only redeeming quality of Crime Hunter are the actual action scenes. Not that they're genre stand-outs, but they do deliver. Some heavy firepower, lots of loud noise and a few thrilling moments make this film semi-watchable. I wouldn't actively recommend the film, but if you're in the mood for something short, light and action-packed, there are worse options.