1963 / 52m - USA
Documentary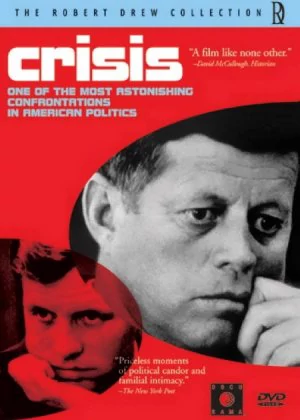 My second Drew documentary on Kennedy. I must say Drew made some real progress here, though it could also just be that the topic was a bit more interesting. Drew was allowed to document some behind the scenes moments during one of the more symbolic racial issues in the US' recent (relatively speaking) history.
George Wallace, the governor of Alabama, is actively prohibiting two Afro-American students of enlisting into an Alabama university. JFK and his brother Robert Kennedy take up the fight and start a political battle to make sure these two students are allowed in, which would become a significant victory in the US' long (and ongoing) journey to racial equality.
There's still too much mumbling and insignificant banter being shown, which takes the edge off, but it's interesting to see what happens in these rooms when a political/social/ethical issue is captivating the world outside. No doubt the footage we see is tailored to serve JFK's image, but it still comes off as genuine.