1949 / 84m - USA
Crime, Thriller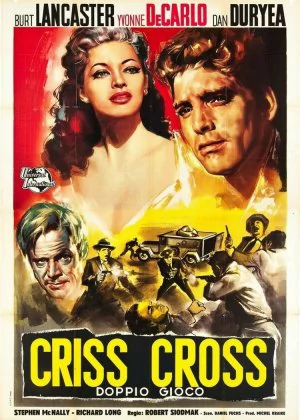 One of the endless number of noirs that was made in the 40s. The more I watch, the more boring they get. Criss Cross doesn't stand out in any way, which is perfectly fine when you're a genre aficionado, personally I'm a bit surprised these very basic genre films have such a dedicated following.
Steve is a bit of a sucker. When he returns to Los Angeles to get his ex-wife back, she talks him into a pretty devious scheme. Steve is a truck driver, with the help of some shady figures he is about to rob his own vehicle. This sounds like a good plan, but the people he is dealing with are not to be trusted.
Like most of these films, the plot sounds interesting enough, but the film is basically a lot (and I mean a lot) of talking, with maybe a short, crummy action scene at the beginning or end (the latter applies here). The performances are bland, the pacing is slow, crime elements dull and badly developed. Not a fan.