Sakebigoe
2019 / 75m - Japan
Experimental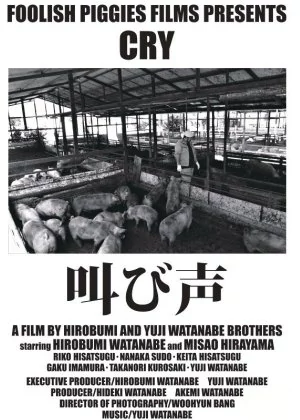 Hirobumi Watanabe's latest film. Watanabe has been making a name for himself lately, though this is only the first film I've seen from him. His films aren't that easy to come by, not too surprising probably as this is hardcore film festival material. Casual film watchers be warned.
Cry doesn't have much in the way of a narrative. It follows the daily routines of a guy who works in a pig pen, and that's all there is to it really. There's a purposefully grating soundtrack, no dialogue and no dramatic events. If that sounds dull, better stay away from this one as that's literally all you'll be getting.
The stark black and white cinematography is a definite plus though and the soundtrack combined with the repetitiveness of the imagery does make for an interesting watch. It's a bit long for my taste, also a little too documentary-like, but if you love yourself some experimental/off-kilter cinema then it's definitely worth a shot.