2000 / 82m - Australia
Documentary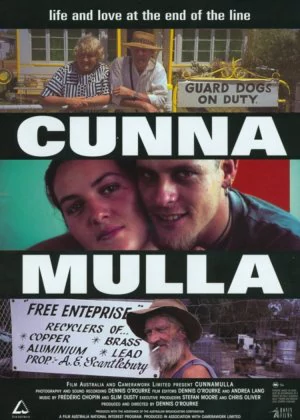 I had no clue at all what a Cunnamulla was, so I started this documentary with a healthy dose of anticipation. The first shot reveals it as the name of a town, which pretty much kills the mystery right away. At the very edge of human civilization, Cunnamulla is a little community where life is just a little different.
I find it difficult to gauge how much of this is genuine human interest, and how much of it is looking at oddball people as if they were monkeys in a zoo. Not much context is given and there's a wide range of characters, so don't expect too much depth or insights. On the other hand, the characters really are a colorful bunch, and they make for perfect documentary material.
Be warned that the characters can be pretty crude and offensive. They're not a very rural crowd, their little community at the end of civilization seems to be their entire world. This doc certainly wasn't the worst of its kind, and it didn't feel overly exploitative, but I can't say it was all that eye-opening either.