Privorot. Chernoe Venchanie
2021 / 92m - Russia
Horror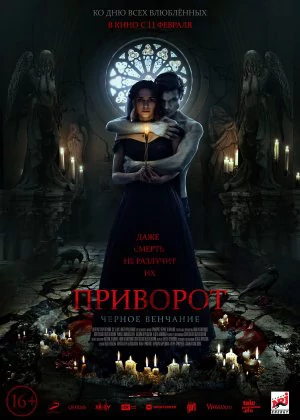 Podgaevskiy is working hard to establish himself as the tsar of modern Russian horror cinema. And it must be said, he's doing a pretty swell job. Dark Spell is his latest film and while core genre fare, Podgaevskiy gives his film the right amount of polish and flair to make it rise above its many peers.
When Zhenya finds the father of her child cheating with another woman, she has no clue how to go on. Out of desperation, she consults a local witch, who teaches her a love spell. Zhenya casts the spell on her ex-boyfriend, unaware that she's about to destroy the lives of everybody involved.
Podgaevskiy's use of local folklore is always interesting, mixed with elements that reminded me of Nacho Cerdà's Genesis, it makes for a solid premise. Performances are decent, the horror elements are well executed, Podgaevskiy's direction is slick, the finale is pretty cool. A short runtime and perfect pacing make this prime horror filler.