Zoku Nihon Bôkô Ankokushi: Bôgyakuma
1967 / 73m - Japan
Horror, Drama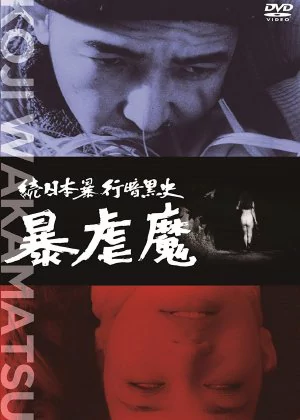 If there ever was a descriptive title for a film, it must've been Dark Story of a Japanese Rapist. You get exactly what the title promises, and with Koji Wakamatsu behind the camera you can rest assured it isn't just straight-forward horror or simple titillation. This was quite the effective drama.
The main character of this film may be a rapist, he's also an extremely tragic figure. That's not going to be a very popular take/angle, but there's definitely some merit in telling the story this way. While his victims remain empty shells for the most part, Wakamatsu takes his time to paint a strong picture of the perpetrator.
No colors this time around, apart from a handful of monochrome shots. The stark black and white cinematography is fitting though and weighs on the film. The soundtrack is fine too, the runtime perfect and the finale very fitting. A good film from Wakamatsu, but make sure you come prepared.