Shuang Shen
2015 / 86m - Hong Kong
Horror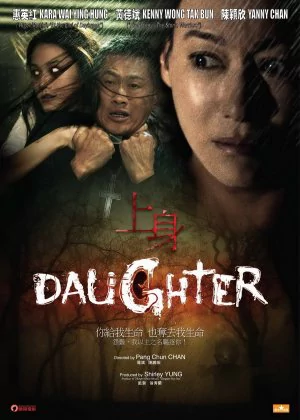 Hong Kong does exorcism. Asia is no stranger to ghost stories, but you don't often see classic Western exorcisms in their films. Daughter takes a stab at the subgenre. The overall execution is pretty slick, but the specific horror elements do feel a tad sloppy. It's decent enough for genre fans, but don't expect a niche highlight.
Sharon is a respected psychiatrist, as a mom she doesn't fare quite as well. When her daughter returns from Canada, their relationship is troubled, and Sharon's attempt to get closer to her daughter only seem to make matters worse. When her neighbor comes by, saying she's seeing ghosts trailing Sharon and her daughter, Sharon reluctantly hires a priest, hoping this may solve her familial troubles.
The cinematography is polished, the sets look posh and the soundtrack is on point. Kara Wai and Yanny Chan offer solid performances too, it's just that the whole ghost/exorcism thing isn't all that effective. This has been done countless times before, often better too. There's a bit of fun to be had for genre fans here, but the potential was there to do better.