2001 / 132m - Japan
Drama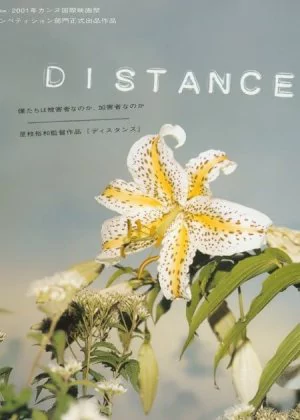 One of Koreeda's earlier feature length dramas, though by then he already had a few big arthouse hits under his belt. Distance never made it that big, maybe it is the somewhat more particular and elaborate setup that got in the way of the actual drama. Still, Koreeda fans will find a very nice film here.
Four people are getting together to remember the mass suicide of a little cult. They are all related to the victims, and they go to the place where the suicide happened. There they meet the only survivor of that fateful day, but since their transportation is suddenly missing, they are forced to spend the night inside the cult's former home.
A great cast (with Susumu Terajima and Tadanobu Asano as stand-outs), a lovely rural location and Koreeda's usual eye for subtlety and finesse make this a very pleasant drama. The setup feels a bit forced and underused, and the runtime is quite excessive. It's not quite a personal favorite anymore, but still a very fine, quality drama.