Koirat Eivät Käytä Housuja
2019 / 105m - Finland
Drama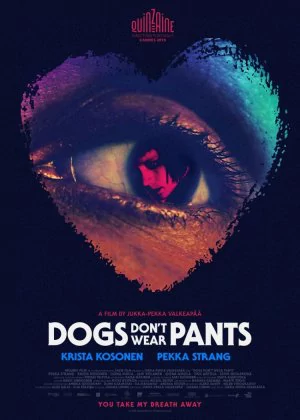 Finnish cinema takes on BDSM. I'm not quite sure how shocking or eye-opening this film was trying to be, but despite some attempts at being a bit edgier, it's a pretty safe and proper film that leans more into its arthouse aesthetics. And for that, I didn't really find it polished enough.
When Juha's wife dies in a swimming accident, he is completely heartbroken, but he continues on as his daughter needs him. It isn't until years later when he meets Mona, a dominatrix, that something inside his warms again. Juha's a little hesitant at first, but he can't stay away from Mona.
Some effort went into the styling, but neither the cinematography nor the score really hit the mark. It's not that they're bad, it just didn't feel quite committed or thorough enough. The plot and structure of the film are decent but somewhat predictable, and in the end, this simply wasn't as memorable as it could've been.