Keimusho no Naka
2002 / 93m - Japan
Comedy, Drama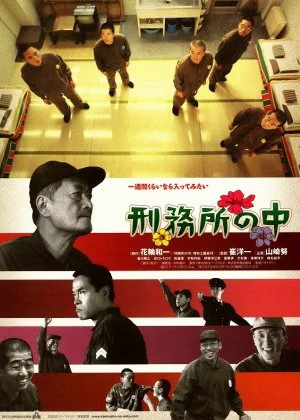 A different kind of prison drama. There are no fighting inmates here, no smuggling, no rape, no protests. Instead, Sai serves a weird OCD-like prison utopia, where life is pretty good for the prisoners, even though they have to follow a plethora of rules, and they're obviously still robbed of their freedom. The result is a very agreeable drama with light comedy touches.
Hanawa is something of a weapon nut. He isn't exactly dangerous, but he does own a couple of illegal firearms. When he is found out, he's given a three year sentence. Life in prison is different for Hanawa, but as he grows accustomed to the prison rules and his quirky cellmates, Hanawa rediscovers the beauty of the smaller things in life.
There isn't much of a plot here, instead Doing Time is a slice of life about a tightly run prison facility. Performances are great, the mix of drama and comedy is on point, it's just that the presentation is a little dry. Doing Time used to be a personal favorite, a good 15 years later I found the film has a bit more trouble distinguishing itself from its peers. It's still a lovely little drama though.